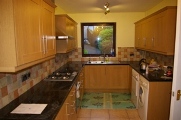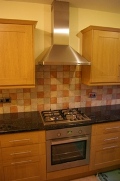 Well, the tiling is finally done and now I've only got the rest of the floor being completed today with any luck! Really looking forward to it finally getting finished! It's been a lot of noise, dust, people and problems getting it done.
At least everything is now up-to-date and I don't, for example, have a fuse box that has a higher amp than the wires in the house!
However, it's almost time to work on the next area, which is the hallway.. That has also needed doing for AGES.. so the first thing to be done will be the banisters which will all start next month now.
If you even remotely have any interest, you can see photos of all the progress and problems by clicking here.
Which also reminds me... Going to have to change all these gallery links soon too once my site is moved over to Neetrix SiteFront.. :-)